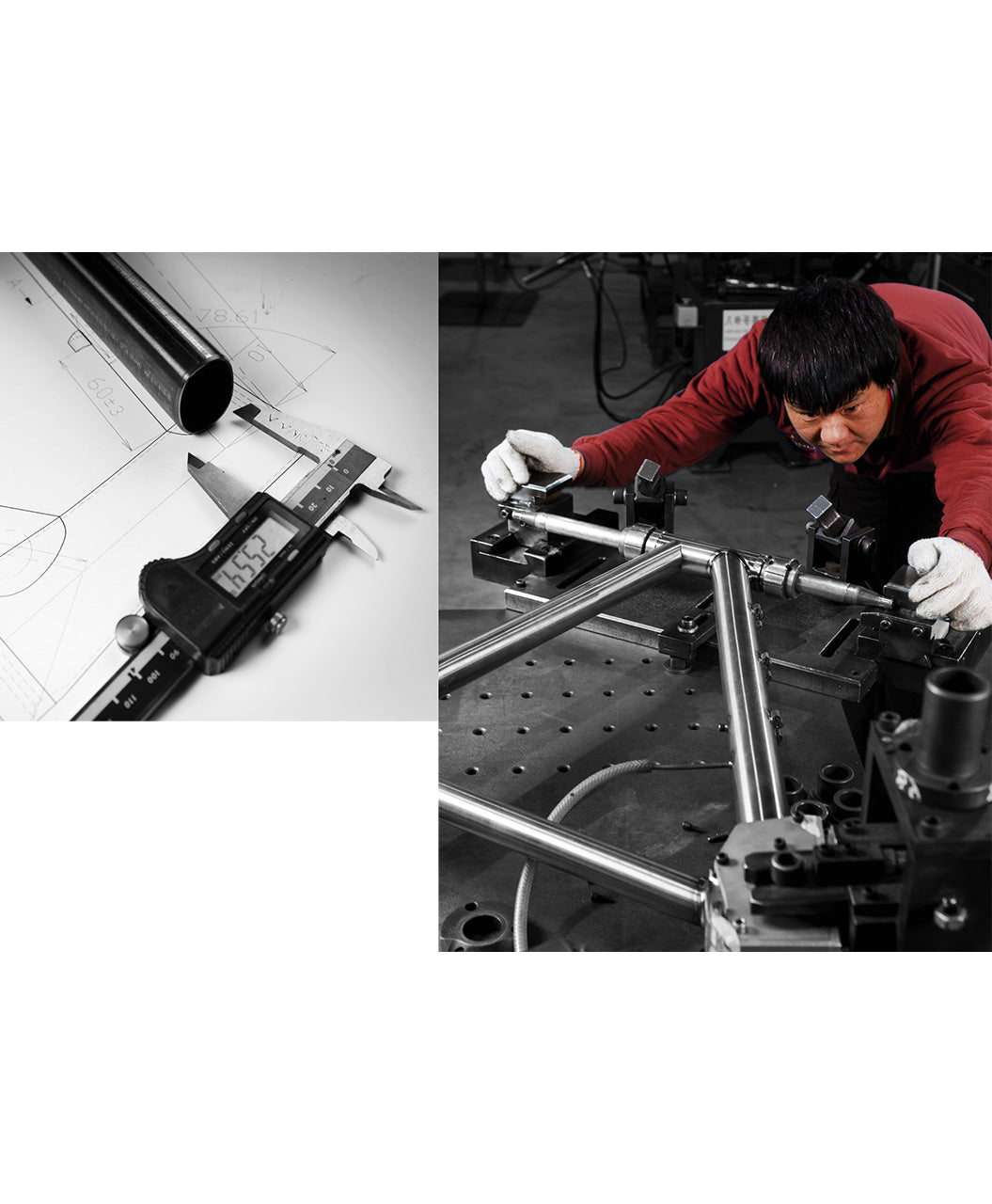 TOTAL CUSTOMIZATION CAPABILITY
Unleash Your Vision: Customized Metal Bike Frames and Components
At ORA, we offer comprehensive customization solutions, combining our unique assembly process and integration service. With diverse metallic materials and adaptable procedures, we bring your specific design to life. From regulatory tests to full production, everything happens under our roof, ensuring seamless customization for your ultimate satisfaction.
MANUFACTURING ASSESSMENT SERVICE
Mitigating Risks, Maximizing Success: Empowering Your Design
At ORA, we understand the challenges our customers face when bringing their bike designs to life. That's why we offer a unique manufacturing assessment service that sets us apart from our competitors. By conducting thorough evaluations, we help minimize risks and maximize your product's success. We collaborate closely with you, iterating on the design, and providing practical solutions at every step. Our goal is to ensure your bike design surpasses expectations and achieves commercial triumph.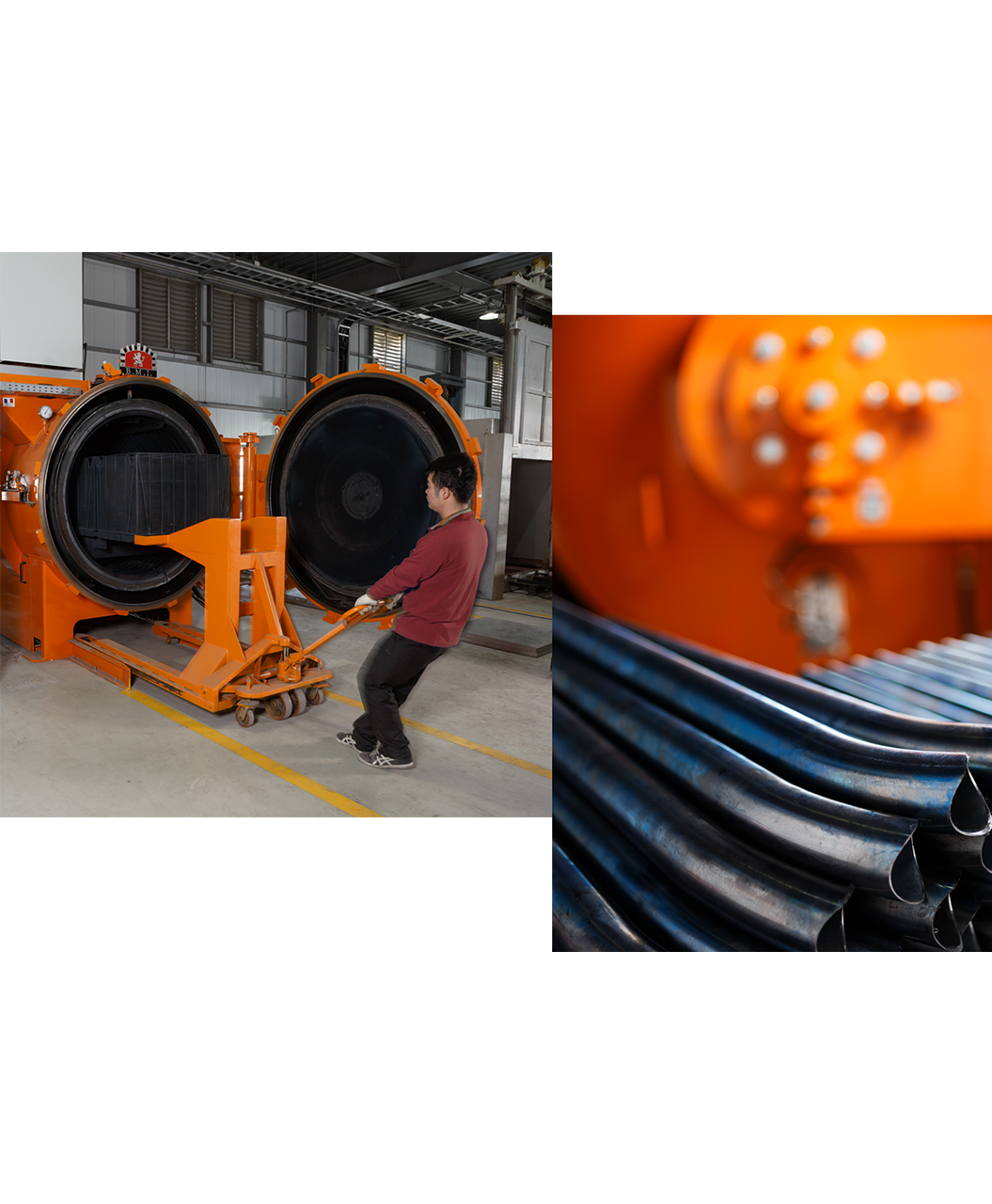 INNOVATIVE MATERIALS AND DEVELOPMENT
Forging the Future: Advanced Metallic Materials for Exceptional Performance
Pioneering the industry, we have developed cutting-edge metallic materials, such as hardened precipitated types 465 and 630, and dual-phase stainless steel 2205. Our tube material innovation enables us to craft lightweight, high-strength tubes that pass ISO4210 testing. With four metal alloys and seven composite materials, we push the boundaries of materials and manufacturing, driving the industry forward.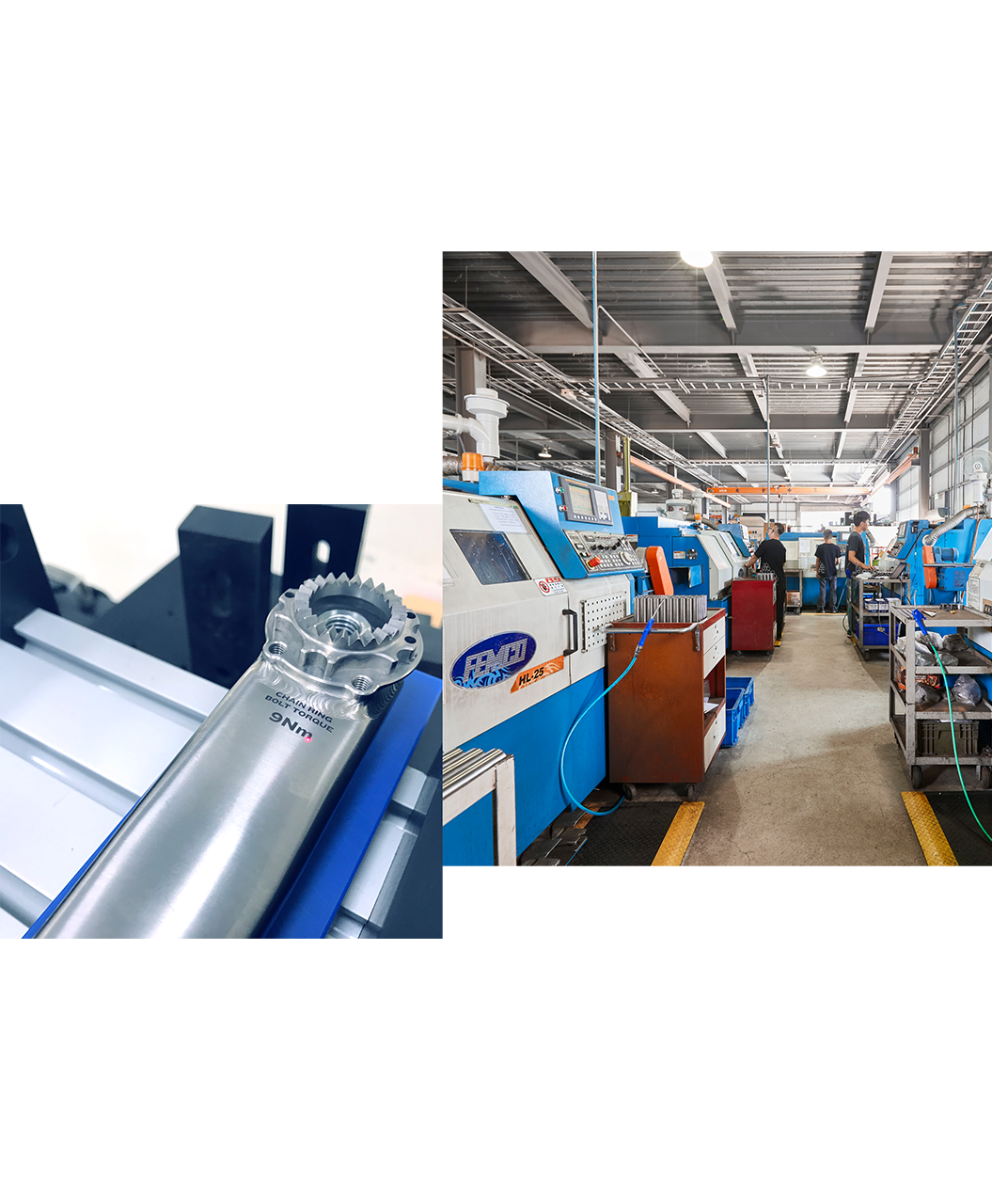 STATE-OF-THE-ART PRODUCTION FACILITIES
Keeping Pace with Innovation: Cutting-Edge Equipment for Consistent Quality
Within our production line, you'll find a collection of cutting-edge facilities, including tube drawing, heat treatment, CNC machines, bending, swaging, welding and robotic arms for semi-automation process. By conducting up to 90% of the production process in-house, we maintain absolute control over every aspect. Supported by our dedicated and experienced employees, many of whom have been with us for over a decade, we consistently deliver high-quality products year-round. This commitment guarantees unwavering reliability for our esteemed customers.